ENHANZE® Drug Delivery Technology
Inspiring New Possibilities
Improved Patient ExperienceHealth Systems EfficienciesOptimized Product Profile
Our ENHANZE technology is based on our patented recombinant human hyaluronidase PH20 enzyme, rHuPH20, which locally degrades hyaluronan (HA) in the subcutaneous (SC) space temporarily removing a barrier to fluid flow. This allows for large volume SC injection with increased dispersion and absorption of co-administered therapies.
Potential Benefits of Co-Formulation With ENHANZE Technology
Large volume injections may allow some biologics and small molecule drugs that are administered intravenously to be delivered subcutaneously, opening the door to potential benefits for patients, healthcare systems and manufacturers.
To review ENHANZE technology clinical data and published articles, email enhanze@halozyme.com
Five products have received regulatory approvals in the United States and/or global markets as subcutaneous products utilizing ENHANZE® drug delivery technology and are marketed by the following companies:
Darzalex FASPRO®(daratumumab and hyaluronidase – fihj): Janssen
Herceptin®(trastuzumab): Roche. Marketed as Herceptin Hylecta™ SC (trastuzumab and hyaluronidose-oysk) (US) and Herceptin® SC (trastuzumab subcutaneous) in Europe
HYQVIA® (Immune Globulin Infusion 10%): Takeda
Phesgo™(pertuzumab and trastuzumab): Roche
Rituxan®/MabThera®(rituximab): Roche. Marketed as RITUXAN HYCELA™(rituximab/hyaluronidase human) (US) and MabThera® SC (rituximab subcutaneous) (EU)
600000
Patient Lives Touched (and More Every Day)
Commercially Validated and Globally Approved
With ENHANZE technology, it's possible to break through traditional subcutaneous limitations and rapidly deliver high-dose, high-volume therapeutics to the patients who need it in the clinic or at home.
ENHANZE technology is commercially validated to facilitate the subcutaneous administration of five approved therapeutics.
Darzalex FASPRO® (daratumumab and hyaluronidase – fihj) injection for subcutaneous use (US) / DARZALEX® SC (daratumumab) (International)
Herceptin Hylecta™ (trastuzumab and hyaluronidose-oysk) (US) / Herceptin® SC (trastuzumab subcutaneous) (International)
HYQVIA® (Immune Globulin Infusion 10%)
Phesgo® (pertuzumab/trastuzumab/hyaluronidase-zzxf) subcutaneous injection
Rituxan Hycela® (rituximab/hyaluronidase human) (US) / MabThera®(rituximab) (International)
Additionally, we continue to increase the number of products in development through our collaborations with leading pharmaceutical and biotechnology companies, including Abbvie, Alexion, argenx, Baxalta, Bristol-Myers Squibb, Horizon, Janssen, Lilly, Pfizer, Roche and ViiV Healthcare.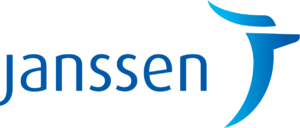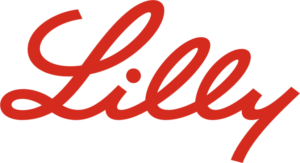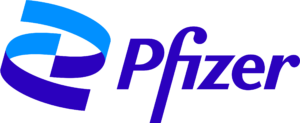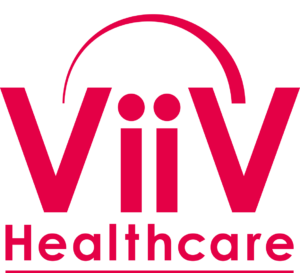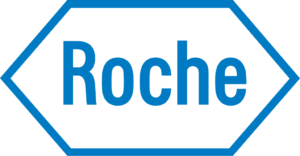 Are you interested in learning more about our partnerships and business development opportunities? Contact bd@halozyme.com
The content below contains information on investigational products and uses that have not been approved by the U.S. Food and Drug Administration. This information is presented only for purposes of providing a general overview of development programs and should not be construed as conclusions of efficacy, safety, or future approval of any product.
Halozyme's primary technology is based on its proprietary recombinant human hyaluronidase PH20 enzyme (rHuPH20) that degrades hyaluronan, or HA. HA is a glycosaminoglycan, a chain of natural sugars that is a component of normal tissue, such as skin and cartilage.
The effects of rHuPH20 are local and transient. By degrading HA, rHuPH20 facilitates the dispersion and absorption of other drugs and fluids that are injected under the skin.
HA IN THE SUBCUTANEOUS SPACE
What is Hyaluronan?
Hyaluronan (HA) is a megadalton polymeric glycosaminoglycan made up of repeating disaccharide subunits of N-acetylglucosamine and glucuronic acid. It is found in most tissues and body fluids of vertebrates, but is most abundant in the extracellular matrix of connective tissues. High concentrations of HA can be found in tissues, such as the skin, umbilical cord, synovial fluid and vitreous humour. HA is rapidly turned over in normal skin with a half-life of less than two days, but relatively constant levels are maintained by similar rates of synthesis and degradation.
In skin, HA fills the interstitial space within the collagenous matrix and acts as a physical barrier to bulk fluid flow in the subcutaneous space. It does this by binding up to 15 water molecules per disaccharide subunit forming a viscous gel-like fluid. This gel-like HA limits fluid flow in the subcutaneous space, acts as a lubricant in other compartments, such as the synovial fluid within joints, and functions as a viscoelastic cushion to protect tissues and joints. In addition, HA may be involved in various receptor-mediated cell signaling events with proposed roles in areas, such as cell detachment, wound healing, cell migration, inflammation, and tumor development.